DermaBelle's Cosmetics International
Located in the South Bay area near Los Angeles International Airport, DermaBelle's Cosmetics International has been conducting business since 1981 and has built a reputation with both its customers and peers as being one of the most prestigious and progressive private label manufacturers
SKIN MIRACLE
DermaBelle's FADE & CLEAR AWAY peel can be used on hand, neck, chest, face, under eye dark circles, sun damage, post laser peel marks, acne scars, and the whole body.

MINERAL MAKEUP
Extremely smooth superior coverage… Resistant to discoloration, excellent transparency, reflects sunlight and provides excellent protection against UV-A, UV-B, and Infra Red light
TATTOO REMOVAL
JUST IN ONE TREATMENT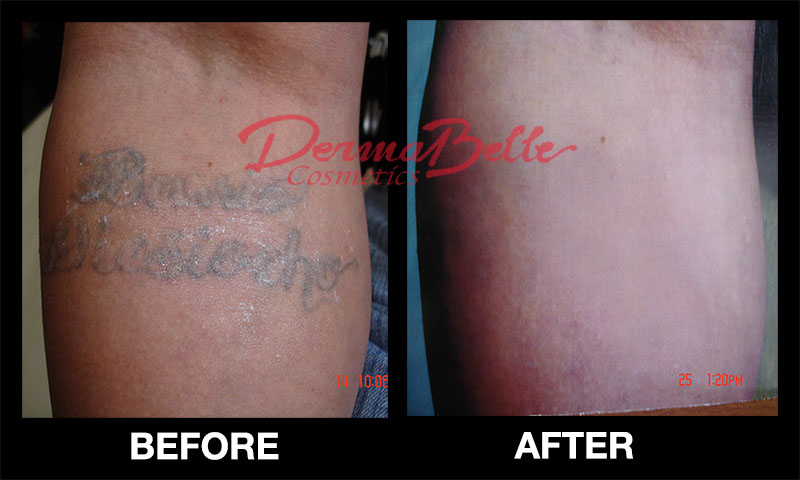 Click pic for more detail
PRIVATE LABEL PIGMENTS
THE QUALITY YOU CAN TRUST
MICROBLADING PIGMENTS
PERMANENT MAKEUP PIGMENTS
Made in the USA
SAFE – LONG LASTING – NON TOXIC
CUSTOM COLOR MATCH AVAILABLE
CLICK PRODUCT PIC FOR MORE COLOR
Since 1981 when we first started the Permanent make-Up it has change so much from technique to ink and among other things it has change. We has come a long way since then. Iron Oxide FREE (for the client requesting non-Iron-Oxide. Using synthetic pigment.
The certificate the CTL GMBH Tattoo Laboratory
We are proud to say that our pigments is compliant with The Resolution of European Council 2008-1.
And meets all regulations and requirements of EU (Council of Europe Committee of Ministers) we are certified.
Click the link below to download our complete CTL Certification Document.
ResAP(2008) & CTL certification
Publications.jrc.ec.europa.eu
O% NICKEL, 0% HEAVY METAL, 0% FERRUM OXIDES,
NON TOXIC SUCH AS CARCINOGENIC,
POLYAROMATIC HYDROCARBON,
AROMATIC AMINES, NITROSAMINES .
PRIVATE LABELING

At DermaBelle's Cosmetics we provide you complete information and guidance on how to start your own private label. We carry large a selection of packaging or you can use your own. We offer varied products for professional and for retail use and sales

At DermaBelle's Cosmetics we use the finest quality of raw materials such as essential oil, botanical extracts, trace minerals and certified organic ingredients.

DUPLICATIONS

Our brilliant chemists can work with you to help create a product just for you. Or you can bring to us your product line and we can manufacture it for you.

Lip Balm
Our chemists have specially formulated our Lysine Lip balm to exclusively combat the HERPES virus, BLISTERS & CANKER SORES.

Eye Lash Tint
It's beautiful, true to life color, lasts longer than conventional colors. Easy to use – just mix with room temperature water. QEENAM color powder does not require HYDROGEN PEROXIDE No heavy "masking" odor, it contains NO AMMONIA.

Permanent Eye Lash Curl
PERMANENT EYELASH CURL system is being introduced to the Beauty Industry. This simple process is 100% safe and produces an eyelash curl that lasts 8 to 10 weeks… eliminates tedious daily chores of struggling with manual eyelash Curlers which wear and tear the eyelashes. It can even be applied to short or very long eyelashes.

Mineral Makeup
The world's finest make-Up from pure mineral elements. Mineral make-up is made from the finest marine minerals and tiny mineral flakes which overlap the surface of the skin, allowing the skin to breathe while reproducing the natural luster of the skin, protecting the face from harmful environmental onslaught.

Permanent Makeup
Since We Are The Manufacturer We Pass The Saving On To You Buy direct AND SAVE $$$ Our premium pigment are EASY PENETRATE – TRUE COLOR – LONG LASTING. These specially CONCENTRATED pigments are Ideal for PERMANENT MAKE-UP

Skin Miracle
The new Exfoliating product lives up to what men and women want. BROWN SPOT EXFOLIATE AND AGE SPOT EXFOLIATION WITH IMMEDIATE RESULTs – 30% FADE AFTER THE FIRST TREATMENT!